ABOUT ME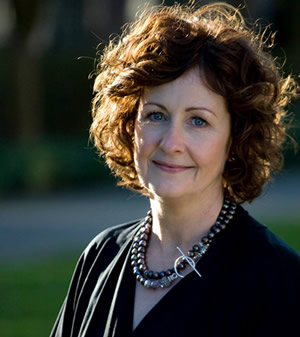 My journey from jewellery wearer to jewellery designer began a decade ago when I was on the hunt for a very particular sort of necklace. I wanted something elegant to liven-up both that little black dress and what I call my uniform – white T-shirts and dark jeans. I wanted silver. I wanted real stones. I wanted a necklace that could make me feel dressed.
What did I find? Nothing that would help turn my working wardrobe into something I could wear from 7 a.m to 11 p.m. and still feel I was dressed like a grown-up.
Which is when I began making my own necklaces. I enjoyed the process of selecting and matching the gems and silver so much that soon I was making bracelets and earrings too. Friends began requesting pieces. And friends-of-friends. They said I should start a business, but I thought they were just being nice (they are my friends).
It wasn't until a stranger at a cocktail party asked where she could get my necklace and then bought the one-of-a-kind piece right off my neck that I realized I might just have a business. Since then, I've been selling jewellery through private viewing parties and public shows with other designers. I launched the online shop in September 2013.
If you would like an invitation to one of the regular showings in Vancouver, where I'm based, or in Calgary, Edmonton or Toronto, please leave your email address on the Contact page.
ABOUT THE JEWELLERY
I use top quality sterling silver, freshwater pearls, and the best quality natural stones. The stones themselves inspire the designs and every piece I make is a limited edition item, since there are only so many stones of a particular size and quality available. Because of the rarity of some of the stones, I can make only a handful of certain designs so I can't guarantee everything shown in the shop will be available indefinitely. Sometimes there are only enough stones for one beautiful necklace. If you want something that is sold out, I'm happy to do a custom order and create something similar from whatever stones and silver beads are available at the moment.

I can also customize a design. I'm happy to swap chocolate pearls for cream or feature garnets instead of amethysts, if red is more your colour. Last summer a friend requested a pair of earrings with "beachy elegance," which inspired a series of pieces made with smoky quartz and London blue topaz reminiscent of tropical oceans and white sands. So please let me know if you have an outfit or an adventure that needs just the right piece of jewellery, and I'm happy to tailor something for you.
People often comment on the timeless quality of my jewellery and I think that is due to the semi-precious stones themselves. Natural materials never lose their beauty and I hope my pieces will become family heirlooms. I string the beads on the toughest steel cording available, secure the baubles with silver crimping beads, and I offer a free restringing service. Some stones will rub and fray even the toughest stringing material, so if your necklace needs restringing, please send me a note through the Contact page.
And you can sign up for my newsletter or join me on Instagram, Twitter, Facebook, or Pinterest where you will get the first glimpse of new pieces, works-in-progress, and other news.
Thanks for taking the time to visit my website and I hope you will enjoy viewing my jewellery as much as I enjoyed making it.

Anne Carson Design
Vancouver, BC, Canada
+1.604.619.9294
Learn about new items first!
Sign up for our newsletter.

We respect privacy and will never sell your address.
Or you can follow us on Instagram,
Twitter
,
Facebook
and
Pinterest
.